We have breakfast on the roof top lounge again ... what shall we do today?
We decide to further explore the Magnificent Mile on North Michigan Ave. For some reason, I keep thinking of it as "Millionaire's Row" ... which makes no sense whatsoever. Before I came to Chicago I thought it was actually a neighborhood of Gilded Age mansions. Not so ... just a lot of very attractive retail for people who love to shop.
In the middle of this district is the Historic Water Tower on North Michigan Ave. It's an odd faux castle-like structure that now sometimes features art exhibits. While we were there we saw a photographic exhibit entitled New Deal Utopias by Jason Reblando:
During the Great Depression, the U.S. government built three planned communities of Greenbelt, Maryland; Greenhills, Ohio; and Greendale, Wisconsin. In photographing these "Greenbelt Towns", Reblando explores the New Deal vision to resettle displaced farmers and poor urban dwellers in model cities which unified the best elements of "town" and country."
On the Magnificent Mile
Two cool dudes on North Michigan
Then some serious shopping ...
All Saints and Zara for R and J, Garrett Popcorn Shops,
625 North Michigan Avenue, for that famous Chicago mix popcorn and on to Eataly for lunch. Ravioli, spaghetti and tagliatelle!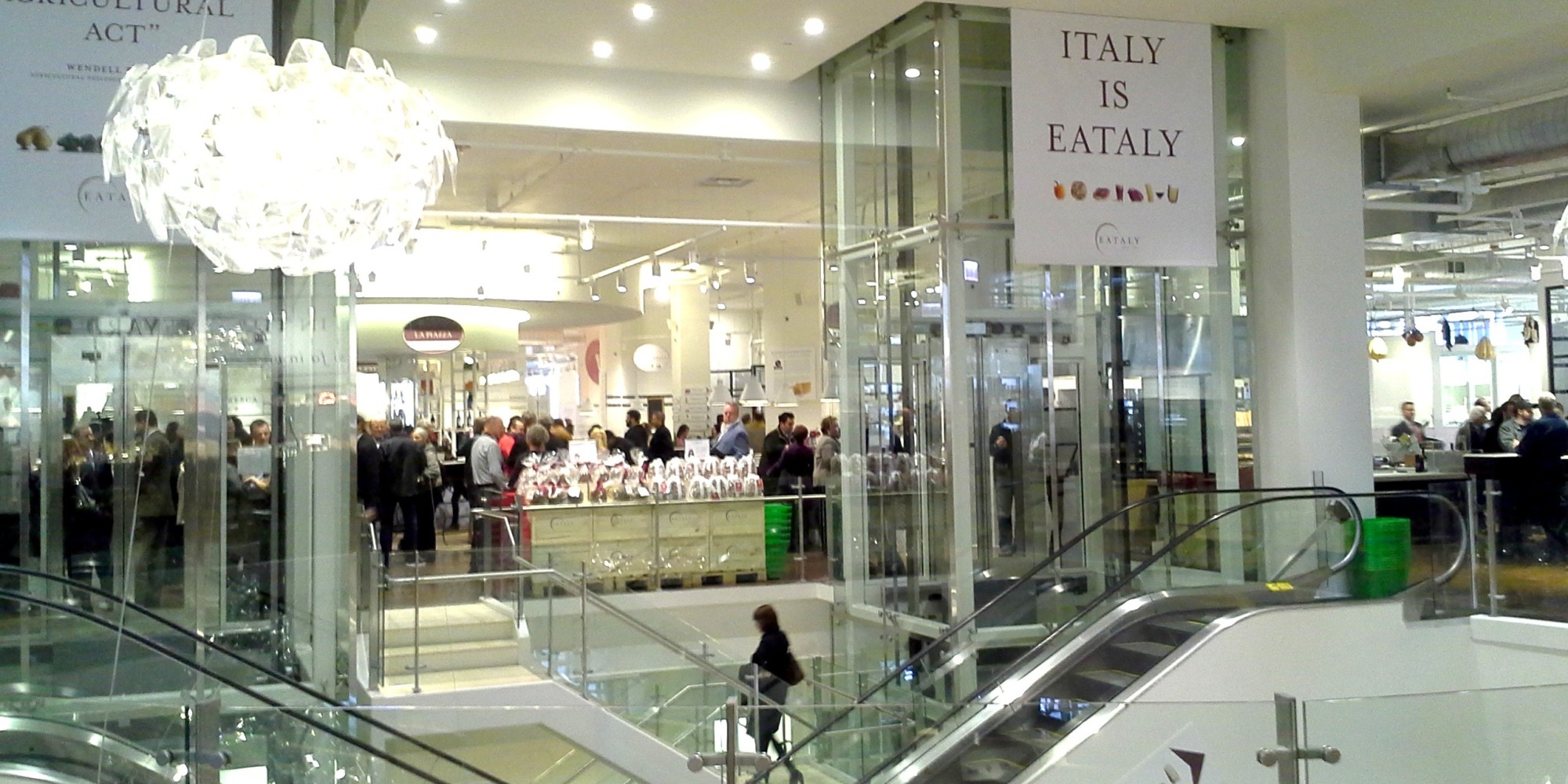 Eataly Chicago
Off to the airport in the late afternoon ... ciao ciao Chicago. Till we meet again.